» Marketing, Practice in General » Save The Lawyers!
August 12th, 2014 | 1 Comment
It seems that news about LegalZoom's various legal battles has popped up every few months for the last few years. One state will decide that the online service, which is intended to help people create their own legal documents, is engaging in the unauthorized practice of law. Before you know it, another will disagree. It is hard to keep track. Unfortunately, I also find it hard to stay interested. That is mostly because, on a purely business level, LegalZoom is more or less irrelevant to me. My tiny little niche is never going to suffer one bit because of it.
You simply cannot download a trial lawyer. There are no standard forms to assess the strengths and weaknesses of a criminal case, to negotiate the best possible resolution, or to file the necessary motions and argue them in the manner most likely to succeed. You figure out how to pick a jury and try a case in the courtroom, not on the internet. You cannot download a criminal appellate lawyer's skill set either, a dissection of the record and a wealth of knowledge about what does and does not matter. There is no online substitute for what I offer, and the people who seek help in my area of practice and believe that the internet can provide it will never be my bread and butter.
On a personal and professional level, however, I am somewhat troubled by the implications of LegalZoom's success. I am primarily concerned because it reflects a larger trend toward viewing lawyers and their services as a product, like an overpriced hamburger from a person in a suit. To many, we are the sort of thing that can be replaced by a form and some basic instructions if you want to do it on your own. Instead of being viewed as trusted guides and counselors, a wealth of valuable resources and knowledge, we are the dehumanized punchlines to bad jokes.
In reality, a little knowledge is a dangerous thing, and the online legal fix is really just a fuzzy snapshot of something very important. There is a lot more to being a lawyer than a passable work product. The growth of LegalZoom and its ilk are a sign that the general public fails to appreciate that fact. Considering that the money an online legal services company owner makes probably dwarfs what a hard-working expert lawyer in the same field probably makes, it is a particularly depressing sign for lawyers like me who take our jobs seriously and have devoted considerable time and resources to do what we do and do it well. To make matters worse, while non-lawyers now have many legal markets locked up, real lawyers often pay non-lawyer, disbarred-lawyer, or failed-lawyer snake oil salesmen to help them grasp at straws in order to pull in a few more leads online. It makes me wonder why people go to law school at all these days.
The success of LegalZoom is a reflection on the state of the profession and the fact that much of the public sees lawyers as obstacles rather than aids. If you bring an attorney to a typical real estate closing in Arizona, expect problems. The system in Arizona is set up for some non-lawyer to tell you all the wrong things you want to hear as you sign your life away. In many courts, having a lawyer prepare a thoughtful, persuasive pleading is a waste of time because the non-lawyer clerks prefer a stock form. Document preparers are the future in all sorts of areas of law, in fact, the newest shiniest thing revolutionizing a process that used to require a professional. In Arizona, we even have judges who are not lawyers. What more could the people of this state do to show they do not value lawyers? The streamlined, lawyerless process the public seems to crave turns what may be the most important transactions of a person's life into nothing more than ordering their preferred extra value meal from the menu at the drive-through.
As courts figure out how to deal with LegalZoom, I find it hard to stay that interested due to a mix of it having no real effect on my business while representing an ugly trend affecting the profession in general. Whether they view it as unauthorized practice or not strikes me as nothing more than an indicator of how far along the slippery slope of devaluing real legal services the citizens of each jurisdiction happen to be. In places like Arizona, with non-lawyer judges and a bar association that seems mostly concerned about protecting the public from it lawyers, I expect that LegalZoom will eventually thrive without much resistance. LegalZoom to me is just a bellwether, an indicator how far our society has turned against the people who devote their lives to representing the individuals who comprise it.
Filed under: Marketing, Practice in General · Tags: competence, document preparer, Ethics, forms, future, illegal, instructions, jurisdiction, lawyers, legal, legal zoom, legalzoom, pro per, pro se, profession, state, unauthorized practice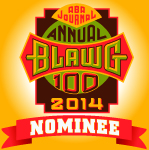 Archives
Categories