» Courts, Ethics, lawyers, Practice in General, Professionalism » Who Needs Lawyers Anyway?
March 3rd, 2014 | 4 Comments
I came across a fascinating post about the unauthorized practice of law after Mauricio Hernandez at the Irreverent Lawyer wrote a post of his own discussing it. It was the sort of thing that took a little time for me to digest before writing about it.
For those too lazy to click through, the original article is about a woman with a very strong background in criminal law who moved here then took and passed the Arizona bar before becoming a capital staff attorney in Maricopa County. Ignoring some off-putting personal attacks that may or may not be deserved and a bizarre part in the closing paragraph that tries to make it a red-state-blue-state political problem, it's a thought-provoking piece about the flagrant unauthorized practice of law by a woman who seemingly did so with the approval of the powers that be at the Maricopa County Superior Court. The author, Karyl Krug, claims she was fired after reporting that woman to the State Bar. The woman, according to Krug's account, worked for the court and was pretty obviously practicing law as well as holding herself out to be a lawyer despite the fact she did not possess a valid law license.
I could write a post about nepotism, favoritism, cronyism, or any other number of 'isms that infect the government at every level, but that's the way power works. The generally obvious is hardly noteworthy. I could also write a post about the powerlessness of unpopular whistle blowers, but that's just as obvious. The real message that I see, the one embodied in Krug's sensational headline contrasting our ineffective control over unlicensed lawyers with Colorado's iron-fisted control over semi-nude hairstylists, "Arizona Is Calling All Topless Lawyer Wannabes," is that the enforcement of unauthorized practice of law is a joke here. It's what Mo latched onto in his post, and it's what matters. Unlike in other jurisdictions where unauthorized practice is a crime, in Arizona, it's a transgression punishable only by discipline from a licensing authority with which the violating party is not licensed. How upset do you think your run-of-the-mill con artist would be upon learning that the SEC formally banned him from trading on the floor of the New York Stock Exchange?
The reason the articles resonate with me is because they are indicative of the lack of value people place on the work lawyers do. They also showcase the fact the organization that regulates lawyers in Arizona is more concerned with micro-managing licensed lawyers, disciplining every poor schlub who miscalculates a cent in his trust account or forgets a provision in his or her fee agreement that no client is going to understand anyway, than it is with ensuring legal work is done competently or even by a lawyer.
It brings to mind my experience filing a bar complaint after a client got screwed by a lawyer at another firm. My suspicion was that the lawyer of record didn't actually know what the hell was happening. He probably thought it was all fine, and now he's the only one having to deal with it because the bar insisted my complaint be against the guy with his name on the notice of appearance rather than the firm itself or the owners. I understand that a lawyer should be responsible for anything with his name on it, but he was just the lawyer at the firm who was assigned when the shit hit the fan. The client couldn't even name one of the lawyers she had, but she sure as hell knew the paralegal who clearly appeared to be the mastermind. I bet that the paralegal ran the show and that the firm's owners built a giant bureaucracy to insulate themselves from the things she was doing. Even if the bar had let me file the complaint against them or the firm, and even if they suffered the consequences, I can guarantee the offending paralegal would've been picked up immediately by another high-volume operation enamored with the idea of bringing on a ready-made puppy mill manager capable of adding a criminal defense wing to the firm.
The state bar engages in a strange combination of over-regulation of the mundane for those who participate in the scheme and no regulation whatsoever for the ones who fly below the radar. Unfortunately, it may have to be that way because of the now-erased line between lawyers and the countless people in Arizona who do things that we only pretend isn't legal work.
Nothing better illustrates the widespread public sentiment that licensed lawyers shouldn't have a monopoly on lawyering than the fact that judges in city and justice courts here don't have to be lawyers. Although unauthorized practice of law represents a real threat to its victims, albeit one that's rarely addressed, it's hard to see how anyone should give it serious thought at all considering that the people judging the lawyer-represented people appearing before it don't have to be lawyers themselves. It's also just the beginning of a nearly endless list of ways people practice law in Arizona without a license.
Look at our definition of practicing law:
Practice of law means providing legal advice or services to another by:
-Preparing any document in any medium intended to affect or secure legal rights for a specific person or entity;
-Preparing or expressing legal opinions;
-Representing another in a judicial, quasi-judicial, or administrative proceeding, or other formal dispute resolution process such as arbitrations and mediations;
-Preparing any document through any medium for filing in any court, administrative agency or tribunal for a specific person or entity; or
-Negotiating legal rights or responsibilities for a specific person or entity.
Considering that definition, how on earth do things like buying a home happen in Arizona without lawyers on each side? Having personally experienced a real estate sale where a lawyer other than me never personally touched the transaction, I can tell you how inadequate the drafting and explanation of the documents actually is. If you do try to buy a house with a competent lawyer doing everything he or she can for you, I imagine you're begging for the sale to fall through. It's like hiring Gerry Spence to beat your run-of-the-mill misdemeanor criminal case. Try making your case special in any way, which it is and should be treated accordingly, and you'll find yourself on the shit end of the stick. Things need to move along easily. We need the sort of flexibility that allowed the housing bubble to happen and that allows all sorts of injustices to occur daily for minor offenses. What we don't need is a bunch of money-grabbing lawyers throwing a wrench in the works on behalf of the abused.
The fact that lawyers often lack the effectiveness of entrenched non-lawyers only makes it worse. If you took the single best, most brilliant professor at any law school in any given practice area and had them attempt to accomplish an ordinary legal result in their area of expertise at a local court here in Arizona, like filing a successful motion to continue a hearing or waive a defendant's presence or appear by telephone, they would struggle to compete with the result an attentive former janitor at the court could achieve in a fraction of the time. A staff member could tell you the real deal. The expert would waste your time with a bunch of idealistic mumbo-jumbo about rights and laws and rules and things like that. The court would giggle and shuffle the request aside.
There are laws and rules setting forth the standard for damn near every motion a lawyer could hope to file, and there are cases interpreting many of those rules. The best lawyers pay thousands a year to keep abreast of developments in the rules and cases and to make sure we follow them and cite them when filing pleadings. None of that matters, though, even when you file a persuasive masterpiece, as long as you're dealing with the judge who only grants one motion to continue before setting for trial, the judge who has an unwritten policy about teleconferences, or the judge who thinks every defendant needs to appear every time. Only the staff knows that stuff. You don't. The people who are insulated from the wrath of the bar, people like the one Karyl Krug described, are the ones running the show.
Many of these staff members work behind a glass barrier with a sign posted somewhere saying they don't give legal advice. You hire a lawyer hoping they'll tell you what you do and don't have to do, but they rarely know a fraction of what the people who can't tell you what they know actually know. Like I said before, the judges in many of these limited jurisdiction courts may not be lawyers either. Many of them used to be clerks or bailiffs or other employees. They couldn't represent you in your case, but they could send you to jail for it or ruin your life when they preside over it. They're in charge. Your lawyer, whose credentials may exceed those of the judge and the people in judge's staff, are simply not plugged into the secret set of rules that govern your case. If you ask them how to do something, they punt and tell you to ask your lawyer. When you do, more often that not I'd bet your lawyer just calls up the same person and asks.
Anyone who can affect your legal rights should be obligated to tell you what you must do to preserve them. The ultimate deciders should not only be accountable to someone other than a voting public that cares only about the fact there's an "R" or a "D" after the candidate's name, but they should also have credentials on par with the people before them. Practicing law should mean something. If you limit the exclusive scope of practice of lawyers, a group that's taken on massive loans and spent years in school and countless hours studying to get licensed, and you make them fight for scraps, why are you disappointed when they do what you've forced them to do? Lawyers as a group aren't terribly likely to behave like professionals when the area in which they're licensed is increasingly occupied by people lacking that license and the baggage that came along with it.
Thinking about what Karyl Krug wrote makes me lament the state of our profession. As the regulators place arbitrary land mines throughout the field of law, unlicensed individuals run amok with impunity. The more we try to fix the problems by putting pressure on the educated men and women who voluntarily participate in the system, the more we do to produce black markets of law beyond the power of the people trying to keep the public safe. On top of that, if only lawyers could do legal work, we'd have fewer desperate lawyers. Stripping professionals of their relevance strips them of income and eventually of ethics in many cases. All the regulation in the world is never going to change that as long as there's an unregulated cadre of people who are insulated from meaningful discipline.
Filed under: Courts, Ethics, lawyers, Practice in General, Professionalism · Tags: AZ, bar, capital, complaint, court, Ethics, fired, irreverent lawyer, Karyl Krug, maricopa, mauricio hernandez, motion, staff, state, State Bar of Arizona, topless, unauthorized practice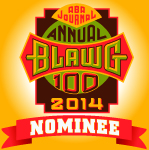 Archives
Categories