» Uncategorized » I've Been Really Busy…
May 27th, 2016 | Add a Comment
Not just with legal work, but with blogging too. Just not here. Over at Mimesis Law. Here are links:
FIXING THE DOUBLE STANDARD AT THE NORTH CAROLINA BAR
STEPHEN RANKIN'S COP BUDDIES, STEALING THE PROSECUTION'S THUNDER
JOHN COUGHENOUR, AHMED RESSAM AND GUT FEELING GUIDELINES
WE SHOULD BE EMBARRASSED THAT WE'RE EVEN TALKING ABOUT CLARENCE THOMAS
CLAY HIGGINS'S STRANGE, STRANGE WORLD
CAPPUCCINO JAYWALKER CHARLES HARRELL IS EVERY ONE OF US
PAY OR STAY SENTENCING, ELIMINATING A SYMPTOM OF THE DISEASE
THE MADNESS OF ELIMINATING PENNSYLVANIA'S STATUTE OF LIMITATIONS
PHILIP BRAILSFORD IS NOT GETTING WHAT EVERYONE ELSE GETS
JAMES XAVIER RHODES' DEATH PENALTY CASE MAKES FOR STRANGE BEDFELLOWS
STUPID ARREST STORIES: NOT SO CUTE WHEN YOU THINK ABOUT IT
THE EBOLA METH JOKE, ANOTHER REASON TO NEVER TRUST THEM
JONATHAN MCRAE & THE DELICATE FLOWERS OF MARICOPA COUNTY
ABBY WAMBACH: AMAZING ATHLETE, AWFUL DEFENDANT
DAVID PATRICK DIAZ: THE RIGHT FIT FOR CRAZY ON A PLANE
MORE DRUNK DRIVING LAWS, BECAUSE WE CAN ALWAYS DO MORE
A GENTLE SLAP ON THE WRIST FOR JUDGE JACQUELINE SCHWARTZ
DOUGLAS HUGHS, A DANGER TO THE (RE)PUBLIC
DECIDING WHO CAN TESTIFY FOR TYLER TWOMBLY
CRAFTING DENNIS HASTERT'S SENTENCE
WAITING FOR JUST THE RIGHT CRIMINAL, LIKE CRAZY JAMES MEDINA
KAMURAN CHABUK'S SELF-DEFENSE GETS "RARE" SECOND CHANCE
ROBERT DEAR SHOWS US WHAT MENTAL INCOMPETENCE LOOKS LIKE
CRAFTING JUST THE RIGHT SENTENCE FOR A TEENAGER'S REALLY BAD DECISION
VIDEO EXPOSES LYING COP, THIS TIME
And here's mine from today:
BASELESS CASE AGAINST JEROME MORGAN MAY BE DISMISSED (WHEN THEY'RE GOOD AND READY)
That's probably more posts than I've put up some years here at this blog. Plus, I'm just one of a number of contributors there.
So if you haven't been over to Fault Lines yet, what are you waiting for?
Filed under: Uncategorized · Tags: blog, douglas hughs, fault lines, james medina, jerome morgan, judge jacqueline schwartz, kamuran chabuk, lying cop, robert dear, tempe criminal defense, tyler twombly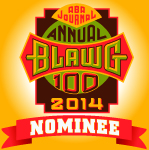 Archives
Categories