» Clients » Why The Work Never Ends
January 7th, 2014 | 1 Comment
I started work today with the best intentions. I had a list of what I had to accomplish along with a realistic plan of attack. After I sat down and finished my first task, a call came in:
CLIENT: A detective came to see me and I pled guilty
ME: What?
CLIENT: It's an emergency. I pled guilty.
ME: You mean you confessed?
CLIENT: Yeah, I pled guilty. I told him all the other stuff I did.
ME: Did you say you had a lawyer?
CLIENT: No, I just talked to him. He read me my rights and stuff.
ME: Why did you talk to him?
CLIENT: I don't know. We're gonna need to add the new charges to the current plea.
ME: What new charges are there going to be?
CLIENT: It doesn't matter, a guy in jail with me said you just have to wrap it all up together.
ME: It isn't that simple. What did you confess to?
CLIENT: A bunch of stuff. Just put it in the plea.
I love solving problems. That's a good thing because there's no shortage of problems for criminal defense lawyers to solve. Unfortunately, it also just so happens that the people whose problems we solve often create and compound those very same problems. Sometimes, they make problems faster than we can solve them.
Today's call illustrated that. It was a nice little reminder about why the work never ends.
Filed under: Clients · Tags: Clients, confess, cops, detective, interrogate, interview, jail, list, message, phone call, pled guilty, Police, prison, task, work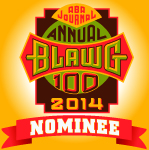 Recent Posts
Archives
Categories
Most Commented
Recent Articles